Home Page
Poetry Competition
ISPS Member Poems
Poem Index by Poet
Poem Index by Title
Poet Bios
ISPS Member Books
Submitting Poems
About ISPS
To Join ISPS
Guestbook
Other Sites
Benefactors ($50)
Mary Jo Balistreri
Robert Coté
Joe Glaser
Chris Holaves
Cathy Lou Pearson
James Reiss
Conrad Selznick
Myron Stokes

Patrons ($30)
David LaRue Alexander
William Carey
Christine Cianciosi
Neil Conlisk
Dan Fitzgerald
Georgiann Foley
Marilyn Giese
John Gordon
Lynne Handy
Larry Hays
Katherine Hutchinson
Sheila Kirscher
Jim Lambert
Pam Larson
Tom Moran
Ina Perlmuter
Jenene Ravesloot
Marjorie Rissman
Tom Roby
Rick Sadler
Nancy Schaefer
Irfanulla Shariff
Richard Shaw
Judith Tullis

In Memoriam
Sally Hanson Calhoun
Nancy Jean Carrigan
David Christensen
Don Cornwell
Phillip Egelston
Patricia Gangas
Chris Holaves
Glenna Holloway
Usha Mahisekar
John Mahoney
Marguerite McClelland
Martha S. Moss
John Pawlik
Doyle Raymond Vines
Paul J. Wolf

Welcome to this Web site for the Illinois State Poetry Society, connecting ISPS members with each other and with the general public. Here you'll find information for and about this group of serious poets. Since June of 2000 we have been posting bimonthly editions of poetry written by ISPS members. All ISPS members are invited to submit a poem each two-month period. (How and when to submit) You are invited to read the ISPS member poems posted in October 2016 as well as previous postings.

To join ISPS through June, , please fill out our Membership Form and mail it with a check for $20.00. You don't have to be an Illinois resident to join ISPS, but you do need to be an ISPS member to have your poems posted in this Web site.
---
Upcoming ISPS Meetings
---
A Message from the President, October, 2016
by Susan T. Moss, ISPS President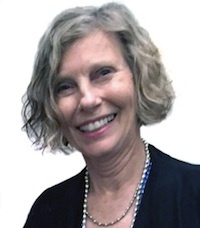 Itís the time of year when we feel changes, whether itís in the weather or an awareness that diminishing light marks shorter days and longer nights. Sometimes these shifts kindle wishes to keep the easier lifestyle more warmth offers. They can also influence how people can feel a sense of sadness or other seemingly indecipherable emotions.
People often say to a poet that he or she should write a poem about whatever is concerning them such as a reoccurring dream or perhaps something that is hidden from consciousness. While the suggestion is meant to be helpful, it isnít always that easy to discover the pervading issue and wrestle it into a meaningful and creative written piece.
The concept of trying to write such a poem has its merits, however. Even the attempt to capture what is really behind a prevailing concern is a therapeutic exercise that can lead to positive results, both internally and on the page. Like any effort to create poetry, the deeper work is in finding the intention behind an idea. One can write about a trip or childhood event, but what further comments can be made evolve from discovering the shock, resentment, disappointment or longing, among other emotions that accompanied the initial situation.
In the ďdoingĒ of getting words on a page, the journey begins and can take us to previously unknown places. When deeper insights are mined, the poem has the potential to speak back to us and begin to write itself, so to speak. The aha moment opens doors to revelations that intimately speak first to the poet and then at some other personal level to the reader.
For instance, many poems, such as those of Richard Blanco noted in a previous newsletter, have related to the concept of home, the concrete version of a building and also events that have occurred within those walls or places on a map. Thus, location is the first level of description in the poem, and what happened in that space comes next. However, that alone seems rather simplistic although sometimes entertaining. A deeper question might regard why some poets have been drawn to this topic. In pursing the answers, they have learned much about what they miss or donít miss in relationship to homeóthe people who are gone, shared and innocent fun, security and wellbeing, among other things memory brings back in both positive or perhaps negative ways. The range of emotions that accompanies these insights can be better understood with the help of the poems speaking back to them and us in continuing internal conversations and what appears on the page.
As we near November 6 at 2:00 a.m. CST, we will again be thrust into even earlier darkness, but our poetry can light the way!
Happy writing,
Susan T. Moss
stm48@hotmail.com
"Last Sunday" Reading, January 29, 2017
Two poets will read their poetry at Brewed Awakening on Sunday, January 29, 2017 beginning at 12:30 p.m. There will be no poetry reading in December. Check back here later for more information about the January meeting.
Order Distilled Lives, Volume 3, ISPS Poetry Anthology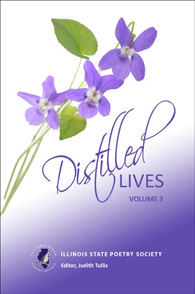 Distilled Lives, Volume 3, showcases the talented voices of sixty-seven Illinois State Poetry Society member poets who deal in a variety of styles about personal catastrophes and triumphs, grounded by the seasons and values of Americaís heartland. Quiet pleasures along with quiet griefs are given the same dose of wit and wisdom honed by the work of those with rolled-up sleeves in overalls as well as those with daily commuter passes in briefcases. This is a collection of powerful human stories lived with uniquely Midwestern ethics.
To Sample and Order at Amazon.com
Order Distilled Lives, Volume 2, ISPS Poetry Anthology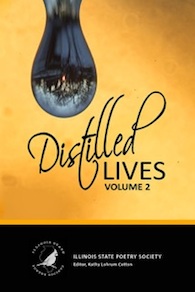 Distilled Lives, Volume 2, is a rich and diverse collection of poetry from members of the Illinois State Poetry Society. Represented in the anthology are new word-crafters alongside poets in their nineties who have been writing throughout their lives. There are first-timers as well as Pulitzer Prize and National Book Award nominee James Reiss and the prolific Joan Colby and Jacob Erin-Cilberto, each with more than a dozen volumes to their credit. You will find formal forms, poems with stylized messages, rhymed lines, and prose-poem paragraphs.The lives distilled here offer a panoply of poetic style and individual creativity, a challenging and comforting gift of words offered by eighty-one representatives of ISPS.
To Sample and Order at Amazon.com
Order Distilled Lives, Volume 1, ISPS Poetry Anthology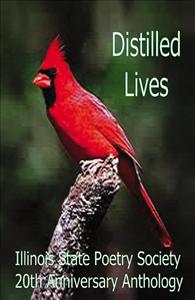 Seventy-five members of Illinois State Poetry Society have, as their 20th anniversary anthology's title promises, distilled life with its vicissitudes and revelations. Poems weave universal themes in rhyme and free verse while presenting fresh, provocative and sometimes metaphysical insights. Humor, pathos, reverie and existentialism, among other diverse tones, combine in this entertaining and insightful collection.
Sneak Peek
To Order



Contact Us
If you have questions or feedback regarding this Web site, please click a link below to send an e-mail to a member of the ISPS Web Committee. We welcome your thoughts.
Web site design and maintenance by Alan Harris at