Home Page
Poetry Competition
ISPS Member Poems
Poem Index by Poet
Poem Index by Title
Poet Bios
ISPS Member Books
Submitting Poems
About ISPS
To Join ISPS
Guestbook
Other Sites
Benefactors ($50)
Mary Jo Balistreri
Robert Coté
Joe Glaser
Chris Holaves
Cathy Lou Pearson
Ina Perlmuter
Conrad Selznick
Myron Stokes

Patrons ($30)
David LaRue Alexander
William Carey
Christine Cianciosi
Carole Croll
Dan Fitzgerald
Georgiann Foley
Marilyn Giese
Lynne Handy
Larry Hays
Katherine Hutchinson
Lee Johnson
Sheila Kirscher
Jim Lambert
Pam Larson
Tom Moran
Jenene Ravesloot
Marjorie Rissman
Tom Roby
Rick Sadler
Nancy Schaefer
Irfanulla Shariff
Richard Shaw
Judith Tullis
Arthur Voellinger

In Memoriam
Sally Hanson Calhoun
Nancy Jean Carrigan
David Christensen
Don Cornwell
Phillip Egelston
Patricia Gangas
Chris Holaves
Glenna Holloway
Usha Mahisekar
John Mahoney
Marguerite McClelland
Martha S. Moss
John Pawlik
James Reiss
Marge Samuel
Doyle Raymond Vines
Paul J. Wolf



Welcome to this website for the Illinois State Poetry Society, connecting ISPS members with each other and with the general public. Here you'll find information for and about this group of serious poets. Since June of 2000 we have been posting bimonthly editions of poetry written by ISPS members. All ISPS members are invited to submit a poem each two-month period. (How and when to submit) You are invited to read the ISPS member poems posted in August 2017 as well as previous postings.

To join ISPS through June, , please fill out our Membership Form and mail it with a check for $20.00. You don't have to be an Illinois resident to join ISPS, but you do need to be an ISPS member to have your poems posted in this website.
---
Upcoming ISPS Meetings
---
A Message from the President, August, 2017
by Susan T. Moss, ISPS President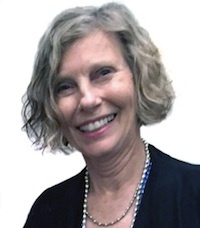 Summer is well underway, and this year's National Federation of State Poetry Societies convention in Fort Worth, Texas, has come and gone. As always, various presentations and workshops plus opportunities to meet new and returning NFSPS members offered a rich experience that feeds my appreciation for ISPS and our wonderful poets as well as those from across the country.
One of the program presenters discussed "poetic effects through sounds" and how various music-like patterns help take a poem beyond mere words and meter. Use of alliteration, assonance, consonance, onomatopoeia and rhyme were the tools. "Meaning and metaphor" was another workshop, again focusing on how to make poetry more musical with its sonority and images, flow and turns. On the last evening, the takeaway from keynote speaker, Carmen Tafolla, was that "poetry is looking at something with new eyes; that is poetry's challenge." She stressed that we need to write "from who you are—the authenticity of self."
Next year's convention will be in Denver from May 31-June 3. Consider attending and joining other ISPS members who have discovered the camaraderie and insights offered at these gatherings.
On the subject of ISPS members, the new ISPS Board is complete with the following people: Susan T. Moss, president; Jim Lambert, vice president; Melissa Huff, secretary; Judith Tullis, treasurer; Susan Auld, chapter facilitator; Kathy Cotton, chapter facilitator and newsletter editor; Barbara Eaton, chapter facilitator; Frank Hubeny, at-large member; Carolyn Jevelian, historian; Caroline Johnson, chapter facilitator; Sheila Kirscher, at-large member; and Kathleen Murphy, chapter facilitator. We are looking forward to continuing to offer more events and venues for our poetry in both spoken and written forms. If you have some thoughts about programs, please let one of us know. I often hear from our affiliates who suggest poetic opportunities that become realities.
It has been a privilege to share so many plans, discussions, ideas and talent with those committed people who have been or are still on the board. I am also looking forward to working with our new members and our expert and accommodating webmaster, Alan Harris, as well as those poets who continue to help organize art gallery, library and bookstore events among other opportunities to bring our poetry into the world.
Happy writing,
Susan T. Moss
stm48@hotmail.com
"Last Sunday" Reading, September 24, 2017
On Sunday, September 24, 2017 Janet Burroway and Joe Carey will be reading their poems at the "Last Sunday" reading sponsored by the Illinois State Poetry Society and Brewed Awakening, the coffee shop in Westmont. The event will be from 12:30 p.m. to 2:00 p.m. and includes an open mic. The $10 cover charge entitles each person to coffee or other beverage and a snack. Brewed Awakening is located at 19 West Quincy, across from the METRA station in Westmont.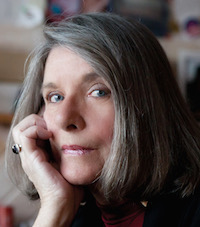 Janet Burroway is the author of plays, poetry, children's books, and eight novels including Pulitzer nominated The Buzzards; Raw Silk, Opening Nights, Cutting Stone (all Notable Books of The New York Times Book Review), and the 2009 Bridge of Sand. Plays include Division of Property, Sweepstakes, and Medea With Child, which have received readings and productions in Chicago, New York, London, San Francisco, Hollywood, and various regional theatres; Parts of Speech was the 2014 winner of the Brink! award from Renaissance Theatreworks in Milwaukee and will be featured in the Artemesia 2017 Fall Festival of Plays in Chicago. Boomerang, a modern take on Lear, was commissioned for the Sideshow Theatre Company in 2015. Her Writing Fiction, now in its ninth edition, is the most widely used creative writing text in America, and Imaginative Writing is in its fourth edition. Her children's book The Giant Jam Sandwich has been translated into twenty languages and scored for orchestra. She is author of a collection of essays, Embalming Mom (Iowa, 2009) and the memoir Losing Tim (Think Piece Press, 2014), and editor of the essay collection A Story Larger Than My Own: Women Writers Look Back at Their Lives and Careers (U. Chicago, 2014). Winner of the 2014 Lifetime Achievement Award in Writing from the Florida Humanities Council, she is Robert O. Lawton Distinguished Professor Emerita at the Florida State University.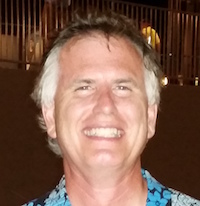 Joseph Kuhn Carey's poetry book, Postcards from Poland, was selected as the Journal of Modern Poetry Book Award winner in the fall of 2013 and published by Chicago Poetry Press (as part of the award) in February, 2014. (Postcards From Poland is currently available at www.PostcardsfromPoland.com, www.Chicagopoetry.com, and www.Amazon.com). Postcards from Poland was also selected in May, 2016 as the 1st Place Poetry Category winner in the Pacific Book Awards, as well as the 1st Place "Medalist" winner in the Travel Category for the 2015 New Apple Book Awards For Excellence in Independent Publishing in February, 2016. In addition, Postcards received a Florida Writers Association Royal Palm Literary Award in November, 2015 (as the 1st Place winner in the "Travel Category"), and awards from the 2016 Beverly Hills Book Awards, 2015 Midwest Book Awards, and 2015 Royal Dragonfly Book Awards, in addition to awards from the London, Paris, Amsterdam, San Francisco, Southern California and Great Midwest Book Festivals in 2014, 2015 and 2016. Joe's newest (as yet unpublished) collection of travel poems entitled Back To The Black Forest: A Poetic Journey Through Germany was selected as the 1st Place winner in the Travel category for the 2017 Paris Book Festival, the 2016 Amsterdam Book Festival and the 2016 Northern California Book Festival.
Joe is also the recipient of an American Society of Composers, Authors and Publishers (ASCAP)/Deems Taylor award for music-related writing and a Grammy-voting member of The Recording Academy. He's published a chapbook of poetry (Bulk-Rate) and a book on jazz (Big Noise From Notre Dame: A History of The Collegiate Jazz Festival) and has released two Loose Caboose Band CDs of original children's songs with his brother, Bill (The Caboose is Loose and Mighty Big Broom, the latter of which garnered two first-voting-round Grammy nominations), both of which are available on iTunes, CDbaby.com and Amazon.com. He received a Bachelor of Arts degree in English from the University of Notre Dame, a Master of Fine Arts (in Creative Writing) degree from the University of Iowa Writers' Workshop and a Master of Science in Mass Communication degree from Boston University. He's traveled the country interviewing bakers for Bakery Magazine, written about jazz & blues artists for Downbeat, JazzTimes and The Boston Globe. He has won numerous contests, including the Writer's Digest 7th Annual Poetry Awards Contest & 80th Annual Writing Competition, and the Evanston Public Library's Jo-Anne Hirschfield Memorial Poetry Awards. Joe runs a successful multi-state property management business.
Order Distilled Lives, Volume 3, ISPS Poetry Anthology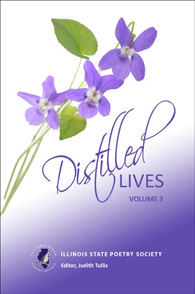 Distilled Lives, Volume 3, showcases the talented voices of sixty-seven Illinois State Poetry Society member poets who deal in a variety of styles about personal catastrophes and triumphs, grounded by the seasons and values of America's heartland. Quiet pleasures along with quiet griefs are given the same dose of wit and wisdom honed by the work of those with rolled-up sleeves in overalls as well as those with daily commuter passes in briefcases. This is a collection of powerful human stories lived with uniquely Midwestern ethics.
To Sample and Order at Amazon.com
Order Distilled Lives, Volume 2, ISPS Poetry Anthology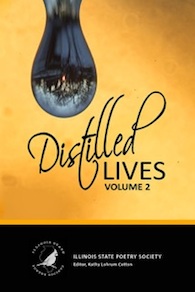 Distilled Lives, Volume 2, is a rich and diverse collection of poetry from members of the Illinois State Poetry Society. Represented in the anthology are new word-crafters alongside poets in their nineties who have been writing throughout their lives. There are first-timers as well as Pulitzer Prize and National Book Award nominee James Reiss and the prolific Joan Colby and Jacob Erin-Cilberto, each with more than a dozen volumes to their credit. You will find formal forms, poems with stylized messages, rhymed lines, and prose-poem paragraphs.The lives distilled here offer a panoply of poetic style and individual creativity, a challenging and comforting gift of words offered by eighty-one representatives of ISPS.
To Sample and Order at Amazon.com
Order Distilled Lives, Volume 1, ISPS Poetry Anthology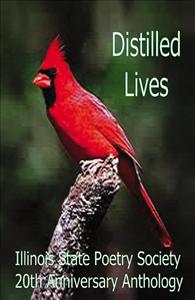 Seventy-five members of Illinois State Poetry Society have, as their 20th anniversary anthology's title promises, distilled life with its vicissitudes and revelations. Poems weave universal themes in rhyme and free verse while presenting fresh, provocative and sometimes metaphysical insights. Humor, pathos, reverie and existentialism, among other diverse tones, combine in this entertaining and insightful collection.
Sneak Peek
To Order



Contact Us
If you have questions or feedback regarding this website, please click the link below to send us an e-mail. We welcome your thoughts.
Website design and maintenance by Alan Harris at