A Message from the ISPS President, June, 2018
by Susan T. Moss, ISPS President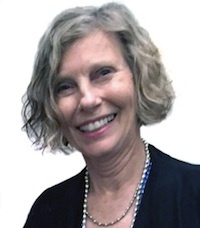 Summer has fully revealed itself. It feels like we are living in an aviary with all the bird talk of nests, chicks and what seems to be a shear joy of life blossoming everywhere. Our society also made a wonderful showing with eleven members who attended the NFSPS convention in Denver. Congratulations to all those ISPS poets who were successful in the national contest!
Beside the enthusiasm of so many attendees this year in Colorado, our society has reached a new high in membership of 167 poets, many of whom will have poems in the forthcoming anthology, Distilled Lives Volume 4. With more members comes the possibility of new interest and energy to help guide and serve ISPS.
A group like ours is a collective organization that relies on shared responsibility and collaboration of volunteers. Within a little over a decade, our society has grown from one to seven chapters with greater geographic diversity, improved coordinated communication to all members, and expanded interest in sharing ideas, events and members' accomplishments. It's individual commitment that drives an organization like ISPS and helps us stay connected.
Beside email messages from "William Shakespeare" and written notes, our newsletter has always been a vital method of reaching out to members in hard-copy, email and on the website. Each editor has brought different formats and emphasis to what has become a very popular and efficient method of reaching our members. Kathy Cotton is no longer able to produce an ongoing letter but is happy to mentor a new volunteer who can bring his or her style and energy to this endeavor. We need a new editor, and it could be you.
We are also seeking a Manningham Contest Chair to manage and coordinate this student contest, which involves state winners who have the opportunity to be part of the national contest. Over the years we have had several winners who are acknowledged at the NFSPS convention. The position is another important part of what ISPS offers to celebrate and support poetry. Guidance and details are available to keep this outreach program alive and to maintain our state participation at both the local and national level.
Plans for the November 3 Gala are underway with volunteers helping to make this another exciting event. Mark your calendars and con- sider what you could do to help. Many of the needs are small but important to the success of this statewide gathering in Park Ridge.
When all is said and done, it's the poetry that we carry within and what needs to be record- ed that drives our society and brings together so many wonderful and talented people. I look forward to hearing from you as we continue our efforts to make ISPS all that it can be. Thank you, Kathy, for all your good work.
Happy writing,
Susan T. Moss
stm48@hotmail.com
Two poets will be featured at Brewed Awakening, 19 W Quincy (across the street from the METRA Station in Westmont), on Sunday, August 26, 12:30-2:00 p.m. There will also be some open mic time. Cover charge of $10 includes cost of a beverage and snack.